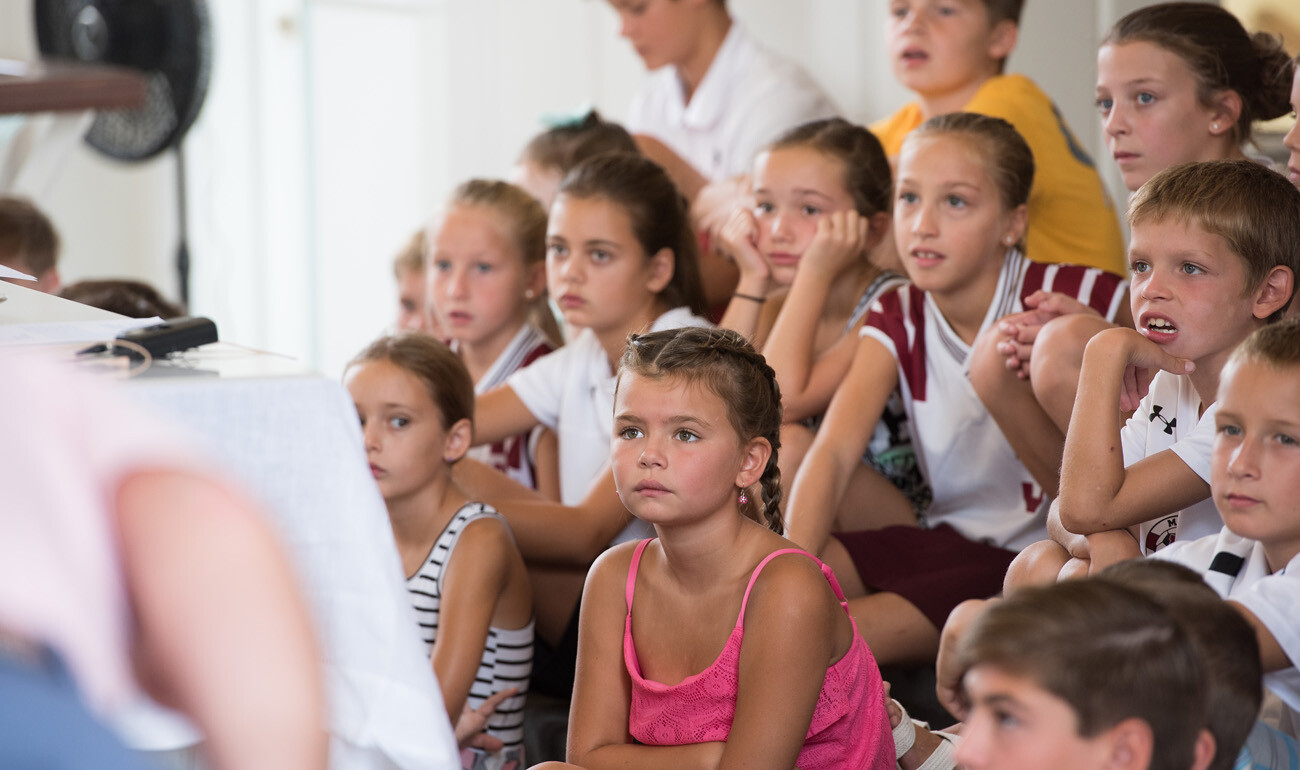 We focus on the whole family at the Presbyterian Church of Madison. Our kids love meeting new kids, so bring your children to join in the fun and friendship!
Day Camp at the Presbyterian Church of Madison
Registration for Day Camp 2019 is now open! Our Day Camp is from 9 AM to 3 PM on Monday, June 24th to Friday, June 28th and is open to all children PreK - 5th grade. The cost is $200 per child with a maximum cost of $500 per family. Click here to register.
For more information, please contact Patrick Allred at or call the church office: (973) 377-1600. It's going to be a great Day Camp!
Ages
Our Sunday School welcomes children from pre-K through 6th grade.
Location
Children gather in the sanctuary at the start of the service at 10:15 am along with their parents. After the Young People's Message, teachers will lead the children out to their respective classrooms. All classes are held on the second floor of the Parish House. After worship parents collect their students at their respective classroom. On Communion Sundays and some special worship services, teachers bring the students back to the sanctuary to sit with their families after the sermon.
Curriculum
We use a highly engaging curriculum called "Whirl Lectionary" for Pre-K through 4th grade and "Connect" for 5-6th grade. Both are well-targeted for their age groups. The Pre-K through 4th covers the introductory basics of Bible and church. Our 5th & 6th curriculum focuses on the developing brains of "Tweens." It's a precursor to confirmation at PCM which allows our students to explore all of the foundational elements of the Christian faith in a safe, fun, and creative environment. All of our programs track with the Bible reading schedule we use in church with video and interactive hands-on elements that relate to the kids.
Nursery
We encourage parents with children younger than 4 to take advantage of our modern nursery, where we provide childcare complete with toys, games, and books in a fun, safe environment.