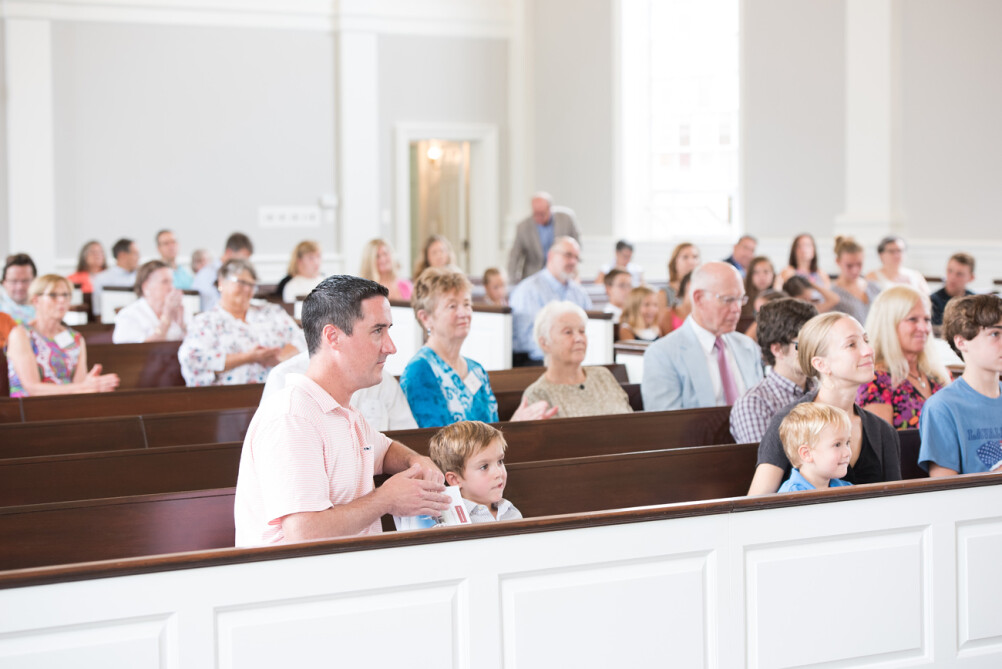 Sing praises to the Lord, O you his faithful ones, and give thanks to his holy name. Psalm 30:4
Worship Team
We're developing a blended worship style-celebrating traditional chorale music and hymns along with contemporary praise music. Join us! You don't have to be a virtuoso to make joyful noise! We gather to lift our voices and gifts in praise and worship.
All ages are welcome! Our worship team is one holistic celebration of praise and worship across generations. The full team leads worship from September to June. Come join us — everybody is welcome!
Sanctuary Ringers
Can you keep a beat? Our church owns a huge set of handbells so there is always room for more. Reading music is helpful, but not necessary. We play during our Sunday worship about once a month.
Summer Music
We have much more casual music in the summer months in Webb Chapel.
Student Scholarship
Our church offers a worship team scholarship to a local high school or college student. The recipient sings or plays on the worship team for the school year. Applications are accepted in the Spring. For more details contact Pastor Jacqui at .
Readers
Worship leadership is wide open at PCM. You can lead worship, too. It's very easy and it's all mapped out. Please speak to anyone on the worship team to join.