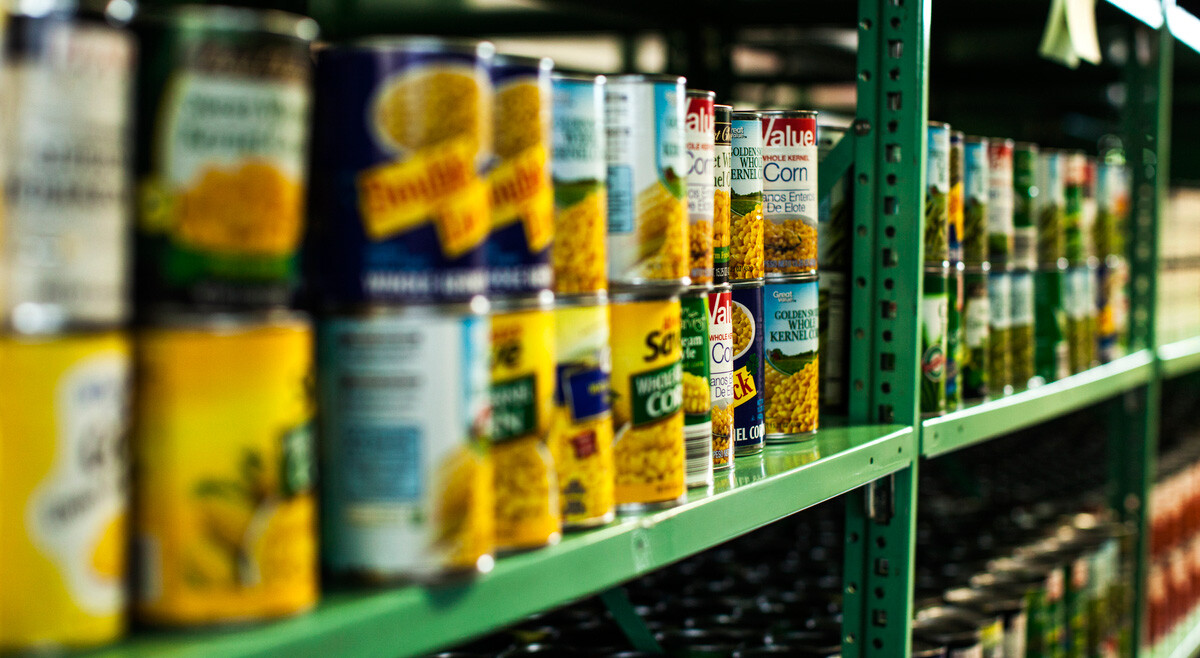 The Mission Team channels our resources and volunteers wherever there is need from our own front yard out into the world. We support service projects and causes that change lives in the Spirit of Jesus Christ. If you see someone who is suffering, let's put something together! We support a number of missions generated through our members and families as well as our collective mission team. The needs are always great, and the helping hands few. Come add your pair of hands and your ideas to share the love of Jesus Christ with our neighbors and those in need throughout the world!
Here are just some of the projects we support:
Interfaith Food Pantry (IFP)
Based in Morris Plains, the IFP provides food and groceries to eligible Morris County residents in need. We collect food donations year-round and deliver them to the pantry weekly. We also collect a "white offering" of diapers and formula at our Christmas services. Each May we partner with the National Association of Letter Carriers "Stamp Out Hunger" drive and transport the food collected by the letter carriers from Madison to the pantry. Download the food request flyer here.
Thanksgiving Food Collection for the Interfaith Food Pantry
Let's share the harvest and help our neighbors in need have a special Thanksgiving. Please begin dropping off non perishable Thanksgiving style food items to Doris's Wagon in the hallway of the Parish House to support the Interfaith Food Pantry's Thanksgiving Basket collection. If you would like to donate a turkey, large chicken or ham please deliver it directly to the Pantry at 2 Executive Drive, Morris Plains, NJ beginning October 26, 2020. See flier for more specific details on items requested and donation times.
Homeless Solutions
Based in Morristown, Homeless Solutions provides "A Hand Up, Not a Hand Out" by offering shelter, services and supportive housing to homeless and low-income people. We provide dinner for the residents at the main shelter six times each year. The residents are people who may have lost jobs or a place to live. We are currently scheduled to help prepare and serve dinner to 65 men, women, and children, on the first Wednesday in the odd-numbered months. To volunteer, contact Louise Kacerek at
Meals on Wheels
Church members deliver meals to homebound persons in Madison and Florham Park every Wednesday morning.
End Hunger 3.6
Every 3.6 seconds someone dies of starvation. This campaign resources food security for Morris County area residents. End Hunger 3.6 was started locally by the Madison Rotary Club and in four years has grown to be the largest effort in the country. PCM supports the project financially and through volunteers packing family meals for local distribution. Click here to give.
The Madison Eagle Christmas Fund
During Advent each year we support the Madison Eagle Christmas Fund by "adopting" a family for the holiday. The Fund organizers choose a Madison family in need and provide a "wish list" for each child – often clothing. Church members and friends then choose the gifts they would like to purchase. Wrapped and tagged gifts are brought to the church to be taken to the family.
Sleep Out for Covenant House
A mission project of the DePaul Family — It's about showing homeless youth unconditional love and absolute respect — demonstrating in word and action that you care about them. Through Sleep Out, you become an advocate for homeless youth and raise funds for the Covenant House programs that offer them the chance of an abundant life away from the streets and out of harm's way. Click here to support our latest sleep-out
St. Baldrick's
A mission project of the Selquist Family — St. Baldrick's is a campaign to fund childhood cancer research! Come shave your head to show solidarity for childhood cancer awareness and sponsor the team! Click here to support Team Eric!
JAG Junior Fund
A mission project of the Baisch Family,The Joel Anthony Gingras Jr. Memorial Foundation (JAG Fund) is a grassroots network of family, friends and neighbors united in remembrance, inspired by hope, and passionately committed to finding a cure for brain tumors. We celebrate the life of Joel A. Gingras Jr., raise vital funding for brain tumor research and increase public awareness of the disease. Click here to support JAG.
PCM provides financial contributions to various other local, national and international agencies, such as the Market Street Mission (Morristown), Sister Jean Webster's Kitchen (Atlantic City), Church World Service (Syrian refugees in North Jersey), Fourth World Movement and Iraqi Christian Relief. We support a Presbyterian mission couple in Peru, and also have a personal connection and provide financial support to a missionary in Uganda, serving with Africa Inland Mission.
We also support denomination-wide mission efforts with four special offerings benefiting the Presbyterian Mission Agency:
Christmas Joy Offering
One Great Hour of Sharing
Pentecost Offering
Peace and Global Witness Offering
Many hands make for lighter work and extend our mission footprint. If you see a need that touches your heart, anyone can start a mission project! Come share the love of Jesus Christ with our neighbors and those in need throughout the world!
To learn more, please email .