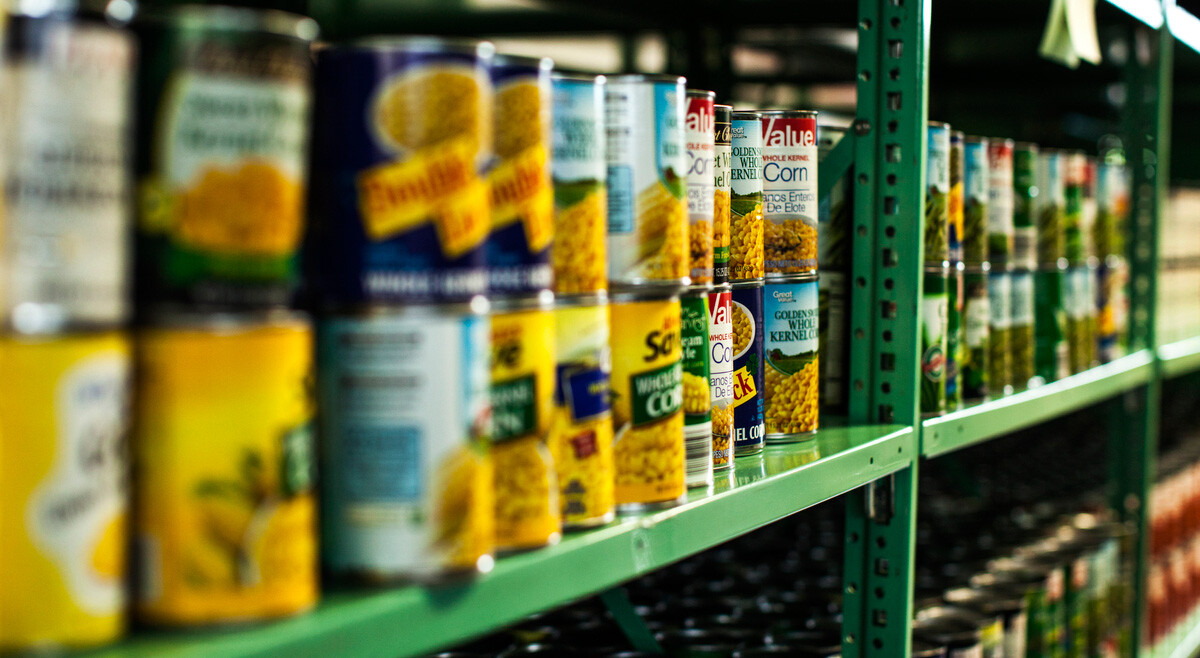 The Mission Team channels our resources and volunteers wherever there is need from our own front yard out into the world. We support service projects and causes that change lives in the Spirit of Jesus Christ. If you see someone who is suffering, let's put something together! We support a number of missions generated through our members and families as well as our collective mission team. The needs are always great, and the helping hands few. Come add your pair of hands and your ideas to share the love of Jesus Christ with our neighbors and those in need throughout the world!
Here are just some of the projects we support:
Interfaith Food Pantry (IFP)
Based in Morris Plains, the IFP provides food and groceries to eligible Morris County residents in need. We collect food donations year-round and deliver them to the pantry weekly. We also collect a "white offering" of diapers and formula at our Christmas services. Each May we partner with the National Association of Letter Carriers "Stamp Out Hunger" drive and transport the food collected by the letter carriers from Madison to the pantry. Download the food request flyer here.
Homeless Solutions
Based in Morristown, Homeless Solutions provides "A Hand Up, Not a Hand Out" by offering shelter, services and supportive housing to homeless and low-income people. We provide dinner for the residents at the main shelter six times each year. The residents are people who may have lost jobs or a place to live. We are currently scheduled to help prepare and serve dinner to 65 men, women, and children, on the first Wednesday in the odd-numbered months. To volunteer, contact Louise Kacerek at .
nourish.NJ
nourish.NJ, formerly the Community Soup Kitchen and Outreach Center, is located in Morristown and works to create lasting solutions to the problems of hunger, homelessness, and poverty. They offer food, housing, work readiness, medical support, social services, and educational services to those in need 365 days a year free of charge – no questions asked.
The Presbyterian Church of Madison supports nourish.NJ through many projects, such as lunch service teams; food donations, toiletry kit donations, and monetary contributions. Our February 2022 Souper Bowl of Caring was a month-long event designated for nourish.NJ, where congregants came together in friendly competition to donate funds and food and toiletry items on nourish's "clients' need list."
nourish.NJ relies on donations to survive, and every dollar goes directly to feeding and helping local individuals who need a hot meal and help getting back on their feet. If you would like to support their life-saving work, either write a check to the Presbyterian Church of Madison designating nourish.NJ in the memo line or send a check directly to nourish.NJ at 57 East Park Place, 2nd Floor, Morristown, NJ 07960. To learn more, visit their website at www.nourishnj.org.
RAMP - Refugee Assistance Morris Partners
RAMP is a non-profit coalition of faith-based organizations dedicated to helping families from Middle Eastern refugee camps transition to productive lives of dignity, safety and hope in the Morris County area of New Jersey.
Comprised of volunteers – many of whom represent or are affiliated with area churches, synagogues, and mosques – RAMP coordinates with Church World Service (CWS) and operates under the financial auspices of the Community Foundation of New Jersey (CFNJ).
The Presbyterian Church of Madison has supported RAMP and local RAMP families for several years. Our weekly Sunday quarter collection is designated for RAMP and is matched 100% with Mission Team funds. Additionally, we hosted a baby shower for a RAMP couple expecting their first child, have members who provide vital transport to and from jobs, and have assisted with setting up warm and welcoming homes. When RAMP reaches out to us for aid – we reach out to you – and our community is strengthened.
Click here to donate directly to RAMP.
The Madison Eagle Christmas Fund
During Advent each year we support the Madison Eagle Christmas Fund by "adopting" a family for the holiday. The Fund organizers choose a Madison family in need and provide a "wish list" for each child – often clothing. Church members and friends then choose the gifts they would like to purchase. Wrapped and tagged gifts are brought to the church to be taken to the family.
We also support denomination-wide mission efforts with four special offerings benefiting the Presbyterian Mission Agency:
Christmas Joy Offering
One Great Hour of Sharing
Pentecost Offering
Peace and Global Witness Offering
Many hands make for lighter work and extend our mission footprint. If you see a need that touches your heart, anyone can start a mission project! Come share the love of Jesus Christ with our neighbors and those in need throughout the world!
To learn more, please email .