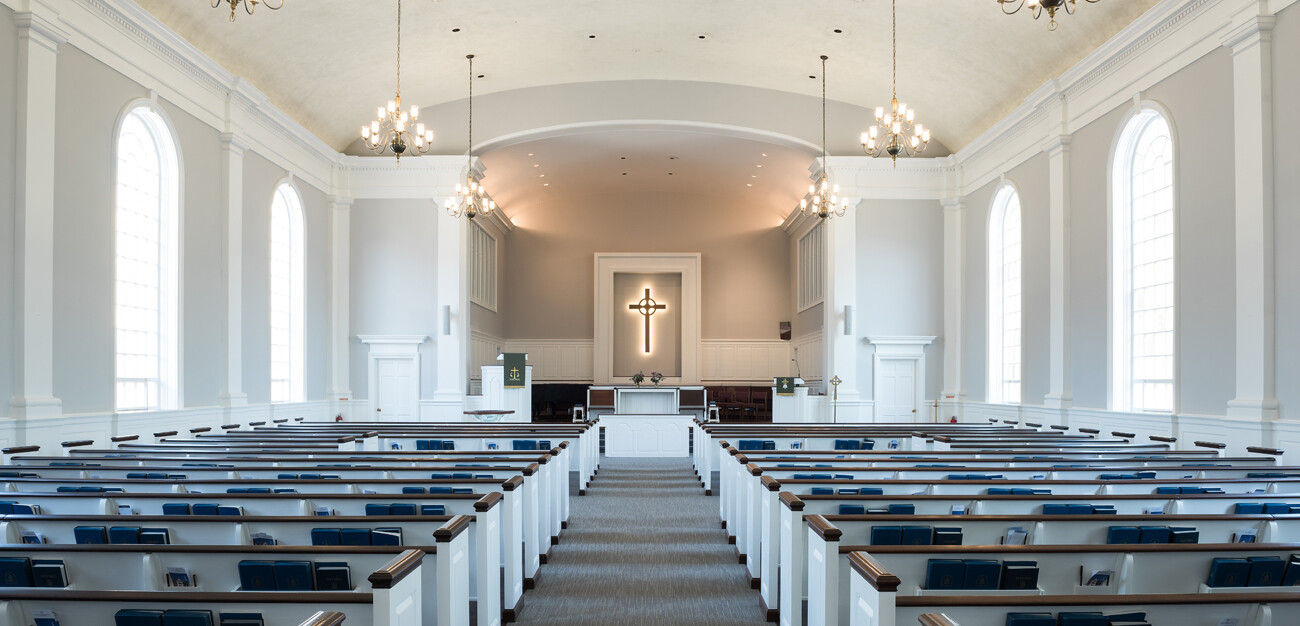 To inquire about the space, please contact the church office at (973) 377-1600 or email .
Webb Memorial Chapel
This Romanesque Revival style building was completed in 1888 as a memorial to James Augustus Webb, Jr. The stone chapel was designed by the noted architect Josiah Cleveland Cady, and it retains all its original woodwork, stained glass, and furnishings. It is a beautiful and intimate setting for a wedding or funeral. The chapel connects to the Parish Hall via a stone passageway.
There are no restrooms within Webb Chapel, but they are located in the Parish House.
Capacity: 105 seated, 115 maximum.
The building is not currently ADA accessible; we are studying a future renovation plan.
Sanctuary
Originally built in 1954, our newly remodeled sanctuary offers one of the largest auditorium spaces in Madison, with a state-of-the-art sound system and excellent acoustics.
Capacity: 500 seated;
ADA accessible.
Parish House
The Parish House was built in 1929 and renovated in 1998. It contains our offices, church school classrooms, meeting rooms, a library, and Fellowship Hall, which has a stage and large commercial kitchen. There are office spaces rented out to appropriate businesses.
Fellowship Hall Capacity: 125 seated at tables; 270 theater-style seating.
ADA accessible through the entry between the sanctuary and Parish House.